---
台北設計電波 Taipei Graphic Interflow Festival

《TGIF 台北設計電波》是一場在 2019 所舉辦的國際設計交流年會,邀請全球橫跨平面設計、視覺特效與與動態設計領域的翹楚與觀眾面對面剖析設計,吸取來自不同國界的新知,並展示未來的設計趨勢。由於此次年會大部分的受眾都是專業設計師,活動主視覺的原創性絕不能有絲毫的馬虎,我們為此次接受活動主視覺與識別的設計委託。

活動命題「設計電波」的「電波」一詞取材自《達爾文電波》一書,旨在講述演化也許不是漸變,而是一種瞬間的進化,向超越自身常識外的事物學習,探索知識的盡頭。因應此概念,我們取用電波不斷傳播、擴散、打破框架的動態作為視覺意象,從台北二字出發,以此為中心發出一波波的射線不斷發送,作為此次的活動識別。

"Taipei Graphic Interflow Festival" is an international design conference held in 2019. It invites global design studios in graphic design, vfx and motion design to exchange new knowledge from different countries and showcase upcoming design trends. Since most of the audience are professional designers, the originality of the visual identity must not be sloppy, so this time the identification design was entrusted to us.

The Chinese name of the event called "台北設計電波" (Taipei Design Radiowave). We visited the organizer for the reason for this naming: The word "radio wave" is taken from the book "Darwin Radio Waves". It aims to tell that evolution may not be a gradual change, but an instantaneous evolution. In response to this concept, we use the dynamics of radio waves to continuously propagate, spread, and break the frame as visual images. Starting from the word "台北" (Taipei), a wave of rays emitted from this center is continuously sent as the event visual identity.

Type
Event
Client
Group.G
Design
Ting-An Ho
Year
2019
類別
活動識別
客戶
谷汨文化
設計
何庭安
年份
2019
TGIF2019 ︎
---
---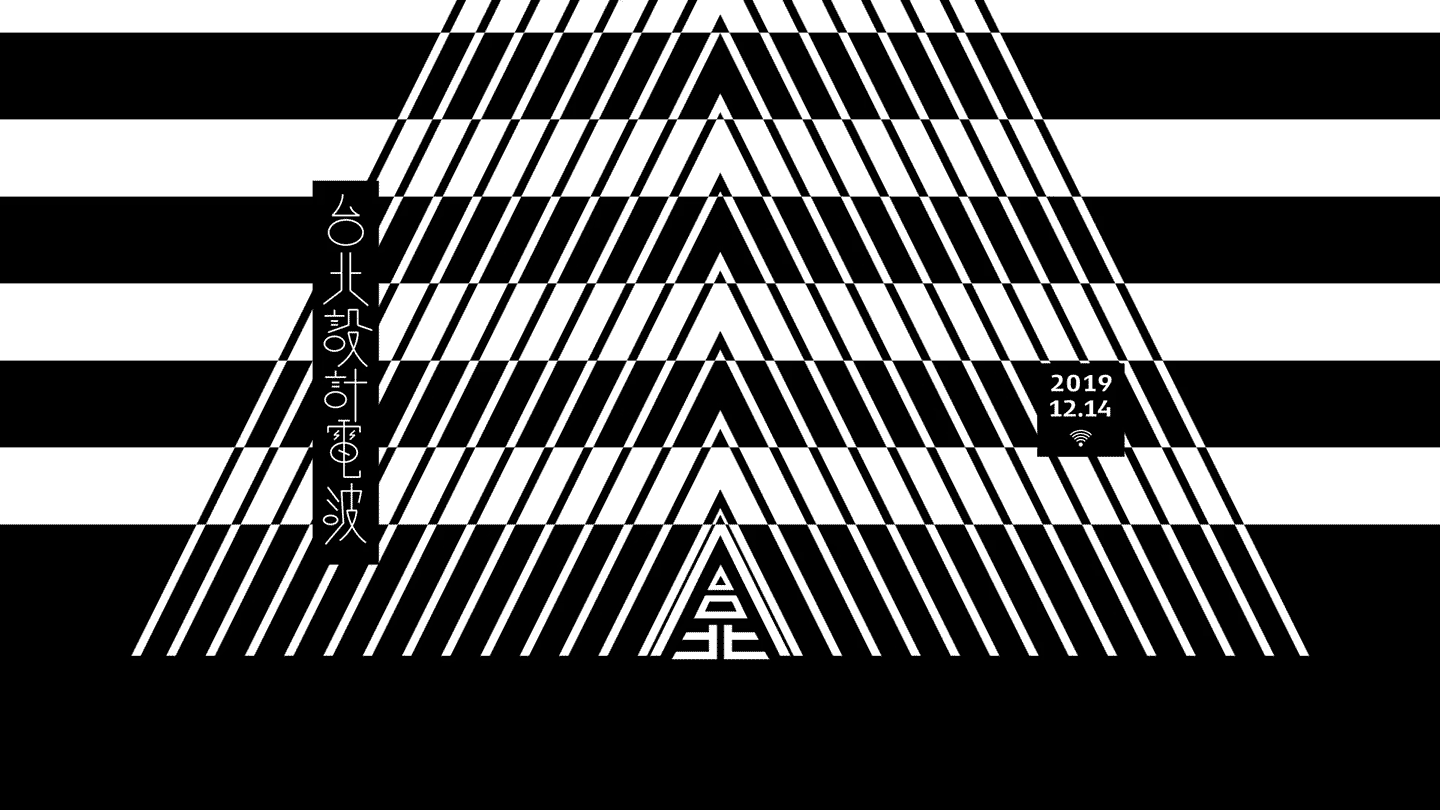 ---
---
Full Credits:
Visual Identity
Client: Group.G
Type: Event
Design: Ting-An Ho
Printing Supervisor: Flowing Design
Year: 2019
Promote Video
Director: Hans Lin
Storyboard Artist: TingAn Ho、Bruce Chen
Designer: TingAn Ho
Animator: Bruce Chen
3D Animator: 1000 Cheng
Music & Sound Production: The AirCarrier
Original Music: Triodust
Sound Design: Triodust
---

Publications
Hanzi•Kanji•Hanja 2, Victionary, Hong Kong, 2O22


---
Related Projects: