DigiWave 2021 - ︎︎︎︎︎︎︎︎︎︎︎︎︎︎︎︎︎︎︎︎︎︎︎︎ⒷⒶ

We're lucky to be invited to plan the DigiWave 2021: ↑↑↓↓←→←→ⒷⒶ, which is a celebration focused on technology.


Why are video games so fun? Why do we rush into another world and ask for trouble? Since the last century, we used to use only six buttons of "↑", "↓", "←", "→", "B" and "A" to let our consciousness roam in the electronic world. Because video games are products and experiences that only appeared in the digital era, they have a profound impact on our culture, which corresponds to the original intention of DigiWave.
So, we proposed the concept of "↑↑↓↓←→←→ⒷⒶ" as a tribute to the creators and practitioners who have never hesitated to take the step into their imagined world. We also hope to lead the visitors in experiencing the wonderful moments of stepping into the gaming worldview.
DigiWave 是一個以「科技」為主軸的慶典,冀望透過對「科技帶來的影響」的重要議題提出大哉問,不只是之於環境或經濟,而是對於人類未來何去何從的終極質問,今年的命題是:「電玩」,而我們受託為其策劃展覽內容,並由提供形象塑造與視覺設計。
電玩為什麼會好玩? 為什麼我們迫不及待的進入另一個世界自尋麻煩?上個世紀末起,曾經我們透過「↑」「↓」「←」「→」「B」「A」僅六顆按鈕,就任由意識在一個方框內的各種電子世界裡穿梭徜徉。正因為電玩是數位時代下才出現的產物和體驗,甚至劇烈影響著我們的文化,也正對應了 DigiWave 的探討初衷。
以「電玩」為命題的大型展覽,總讓人聯想到各種知角色、大廠與知名 IP 的大點名。但既由我們設計,自然想要再挖深一層,爬到遊戲發展歷史的巨人肩上,一窺我們為何對於這個虛擬的世界流連忘返。在主視覺設計中,我們遙想著那個遙遠的彼端,在數位世界最核心處遊玩的風景。
我們想像的電玩世界,是所有角色都能自由存在、所有人可以自由創建 Avatar(網路虛擬角色)的樣貌,於是用色挪用遊戲史上最常被使用的「紅、藍」對立色,讓整體氛圍更具有電玩世界之氣;視覺設計也湧入極大量的電玩素材,以最低限的掌控讓其爆發四散、無處安放,但仍在雅俗共賞的光譜上維持極限,最終直接湧現大亂鬥般的繽紛視覺,以呼應近乎滿載的觀展內容與體驗。
Type
Event VIS
Cu
Ultracombos
CD
Jay Tseng
AD
Ting-An Ho
TD
Hoba Yang, Reng Tsai
HD
Alex Lu
PM
Tim Chen
D
Ting-An Ho, Hauzhen Yen, Lynn Chiang, Ke Jyun Wu, Ruopu Li, Vane Huang, Glenn Huang
Ex-Dir
Asking Gee
C
Jay Tseng, Chianing Cao
Space
Sanyo Sanyin
Sound
Triodust
Year
2021
類別
活動識別 / 策展
客戶
產業策進會
策展
叁式
創意總監
曾煒傑
藝術總監
何庭安
技術總監
楊家豪,蔡佳礽
視覺
何庭安,顏皓真,江家伶,吳克軍,李若菩,黃偉傑,黃偉哲
執行導演
紀昀
創意企劃
曾煒傑,曹家寧

空間
山陽山陰
聲音
黃鎮洋
年份
2021
---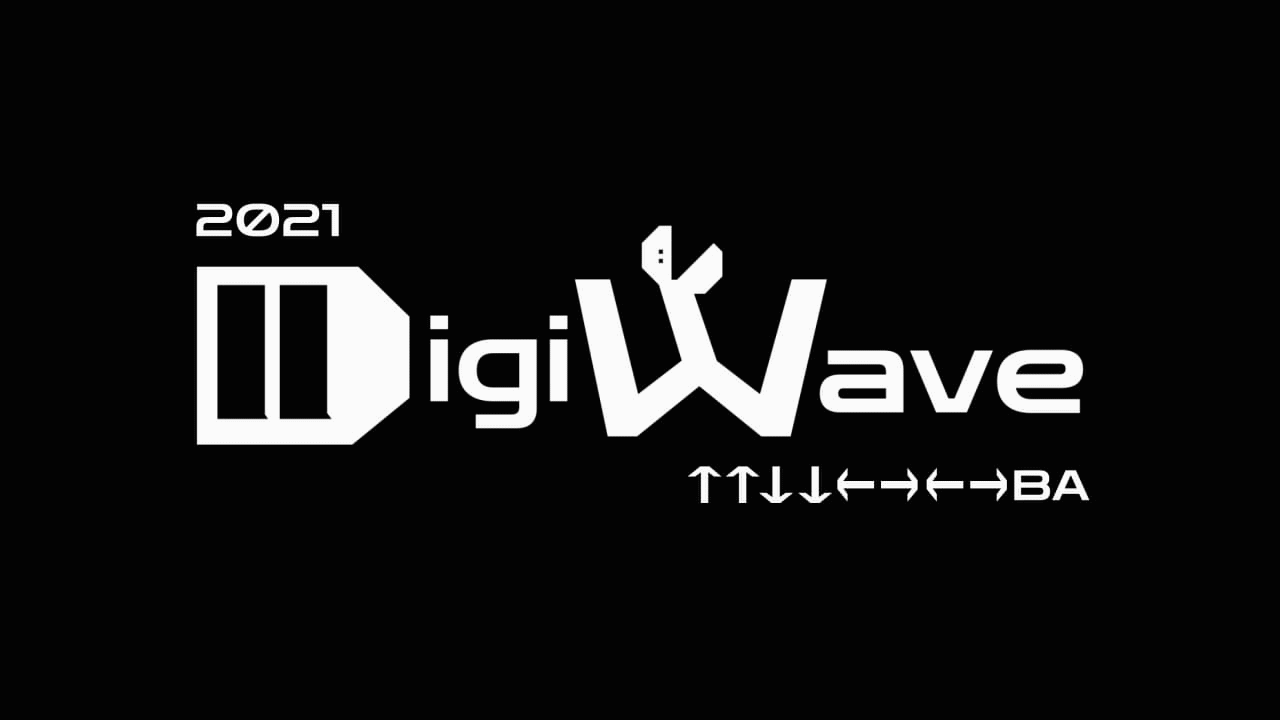 ---
---
Game On

---
Ready to Start
---
Master of DigiWave
---
---


Full Credits ::


Curator: Jay Tseng
Project Manager: Tim Chen
Art Director: Ting-An Ho
Visual Design: Ting-An Ho. Hauzhen Yen, Lynn Chiang, Ruopu Li, Vane Huang
UI Design: Lynn Chiang, Ting-An Ho, Glenn Huang
Technical Director: Hoba Yang
Programmer: Reng Tsai, Hoba Yang, Herry Chang
Hardware Director : Alex Lu
Hardware Executor: Alex Lu, Herry Chang
Sound system design: FEBLOW PRODUCTION
Hardware Engineering : Guan Jia System Technology Co.,Ltd
Spatial Design : SANYO+SANIN
Spatial Construction : U.U DESIGN
Marketing & PR Coordinator : Jolin Tsai, Shuyu Jhuang
SMS Marketing: Jolin Tsai, Shuyu Jhuang, Lily Su
Administration & Operation : Tim Chen, Chia-Wei Lin, AC, Joyce Huang
Exhibition Executor Team : Chia-Wei Lin, Tricia Lin, Karen Lee, Sophie Lee, Andy Huang, Julie Hsieh, Nancy Wang, Annie Chen, Amy Cheng
Exhibition Photographer : Yi-Hsien Lee, Guei Jhen Yan, Kuo Su Tseng, Weber Kuo
Exhibition Videographer : Joseph Lee, fallinjason, JunFu Chen, passer kao
Exhibition Recap Editor : Joseph Lee
On-site exhibition staff: Ruo-Jia, Huang, Wen-Ning, Chen, Hung-Pu, Lee, Wei-Ting, Dai, Cheng-Hua, Lo, Chia-Yu, Chen, Tzu-Yu, Chen, Yi-Jia, Huang, Yu-Chien, Wang, Chia-Che, Chang

Ready to Start

Producer: Ting-An Ho
Creative Director: Jay Tseng
Art Director: Ting-An Ho
Technical Director: Ke Jyun Wu
Executive Director: Asking Gee
Motion Graphics Design: Ke Jyun Wu, Ting-An Ho, Hauzhen Yen, Glenn Huang
Sound Design: Zhen-Yang Huang (Triodust)
360 Camera Shooting: Anthony Weng
---
Related Projects: